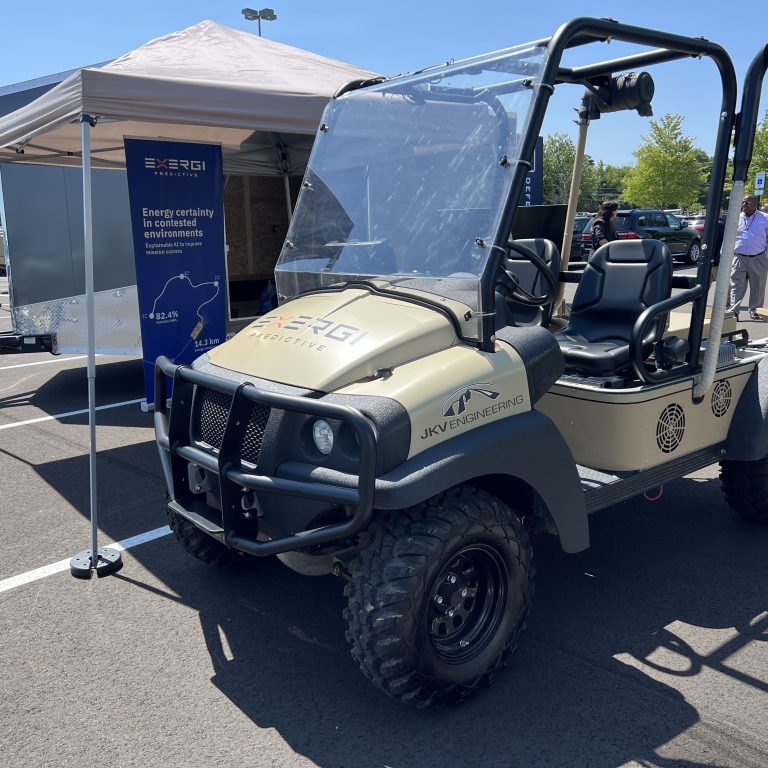 Exergi Predictive partners with JKV Engineering at GVSETS in Detroit!
On August 15, Exergi Predictive, a leading provider of vehicle energy management solutions, participated in the 15th Annual Ground Vehicle Systems & Engineering Technology Symposium (GVSETS) in Detroit, MI, presented by the National Defense Industrial Association – Michigan Chapter.
Along with JKV Engineering, Exergi Predictive demonstrated its energy management software solution, user interface, and off-road vehicle to symposium attendees. Exergi Predictive's energy management software is designed to reduce range anxiety, increase mission success rate, and save energy in off-road vehicles. The software uses physics-guided machine learning algorithms to analyze past vehicle data and make energy use predictions before and during a trip. A custom user interface allows users to easily monitor and control vehicle battery and fuel levels in real-time, providing them with the information they need to make informed decisions.
GVSETS was a great opportunity for Exergi Predictive showcase its energy management software solution to a wider audience. By participating in the event, Exergi Predictive was able to demonstrate the versatility of its technology and show attendees how it can be applied to both commercial and military applications.